Have you ever wondered how your fellow business leaders, non-profits, elected officials, or engaged community members use the MAP Dashboard to make informed decisions? Throughout the year the Community Spotlight will highlight how members of the Southern Arizona community utilize the MAP. These stories will provide insights on how to get the most out of the MAP and we also hope they will inspire you to use the site in new ways. This first edition of the Community Spotlight focuses on a non-profit organization in Southern Arizona:
Thomas R. Brown Family Foundation
Authored by: Sarah Smallhouse, President of the Thomas R. Brown Family Foundation.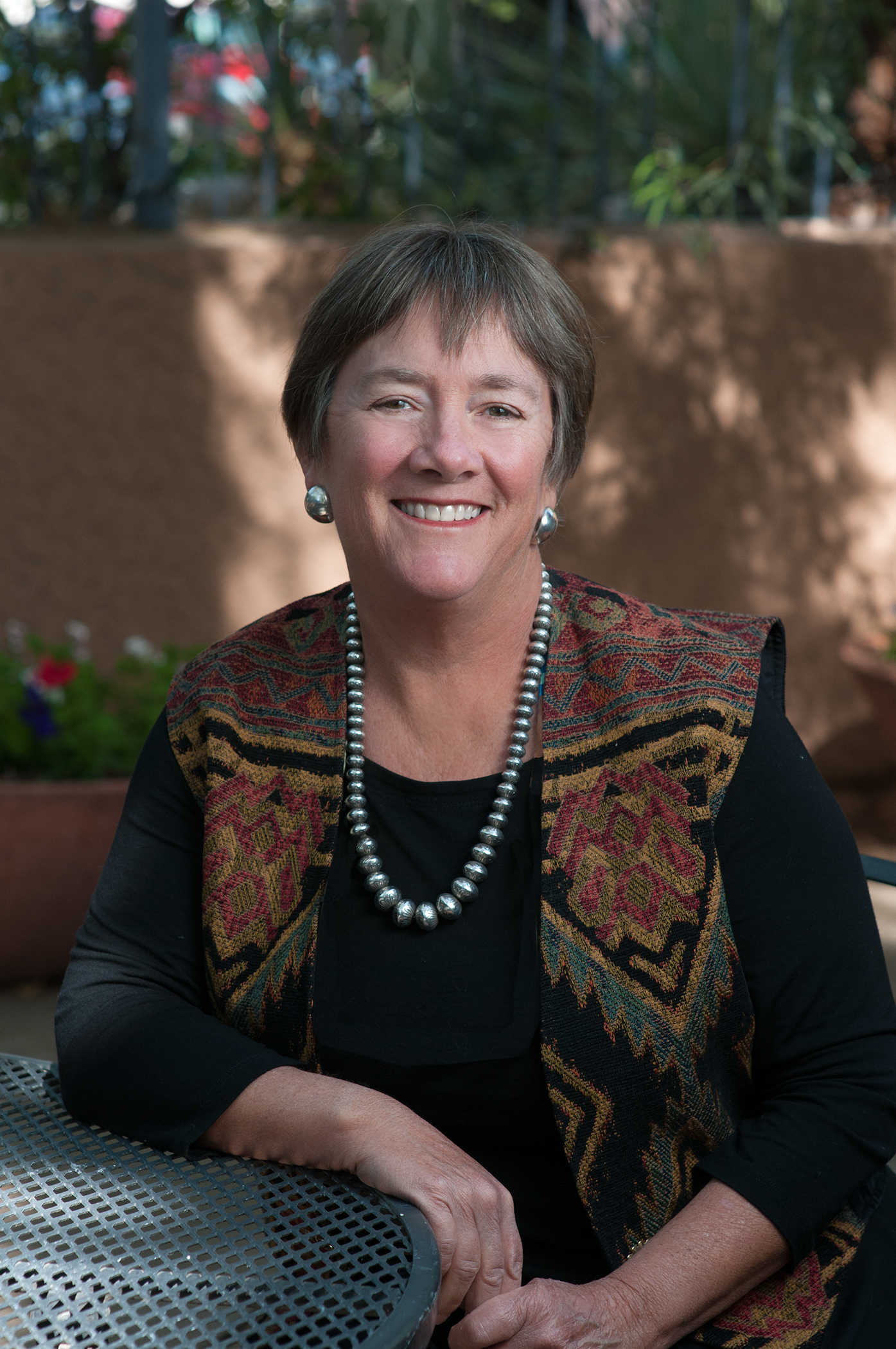 The Thomas R. Brown Foundations are the legacy of Thomas R. Brown and the company he co-founded, Burr-Brown Corporation. Burr-Brown was an economic driver for Tucson and Arizona, employing a diverse workforce of thousands of Southern Arizonans in high wage, high skilled and interesting jobs in a fast growing and dynamic industry. Its customers spanned the globe. The Foundations aspire to contribute to an environment that will provide opportunities like this for future Arizonans. Key aspects of a healthy community and business environment are an educated citizenry and an efficient public sector. The President of the Thomas R. Brown Family Foundation is Sarah Smallhouse, pictured above.
The MAP Dashboard is a powerful tool to monitor progress toward community goals. We believe data-driven analysis will keep decision-makers tethered to reality and allow effective action to further community prosperity and quality of life. MAP data and reports create better understanding of the issues and what investments and/or interventions are likely to have the greatest impact. In today's environment of tight resources at virtually every level of the public and private sectors, knowing what works and what doesn't in a timely and accurate way is invaluable if we want to compete in the global economy and maintain a high quality of life. The Brown Foundations find the MAP Dashboard a valuable resource in evaluating our opportunities to invest in Southern Arizona.
How Do You Use the MAP?
Does your organization use the MAP Dashboard? If so, we'd love to hear from you. Please fill-out the form below and we will be in contact.